Located in Toronto's Rosedale neighbourhood, this sublimely curvaceous building was named The Integral House (referring to its curved walls, and their likeness to the mathematical integral symbol), and was designed to celebrate music, performance, and mathematics under one roof.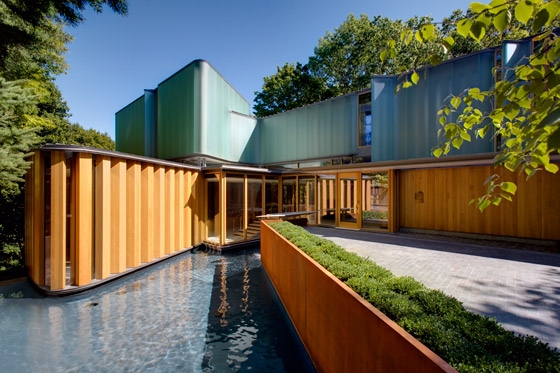 Photo Courtesy of Architonic, Photographer James Dow
This 18,000 square foot home was built for James Stewart – a mathematician and violinist from Toronto.
Growing up, Stewart loved math and music. His passion for Math propelled him to become a Mathematics professor, and he spent his career teaching at McMaster University. In 1987, inspired by one of his students, Stewart translated this passion into a calculus book, which became a bestseller in 1992. Presently, 90% of Canadians and about 70% of American students use his textbook in class.
Stewart was also a violinist, and a member of the Hamilton Philharmonic Orchestra in Hamilton, Ontario.
Photo Courtesy of Stewart Calculus
When it came to creating his dream house, Stewart took this project very seriously – he wanted his home to be a work of art. He spoke to many architects including Frank Gehry, before finally commissioning Howard Sutcliffe and Brigitte Shim of Toronto's Shim-Sutcliffe Architects, who later went on to win the recipient of the Architectural Woodwork Award in 2009 for the Integral House.
Stewart spent a total of $32 million, and paid an extra $5.4 million for both the lot and the house that was on it, before it was torn down to make room for his new residence.
Stewart's main requests for his dwelling included curves, lots of them, and a performance space. Those curves were the cause of a six-year project that was completed in 2009.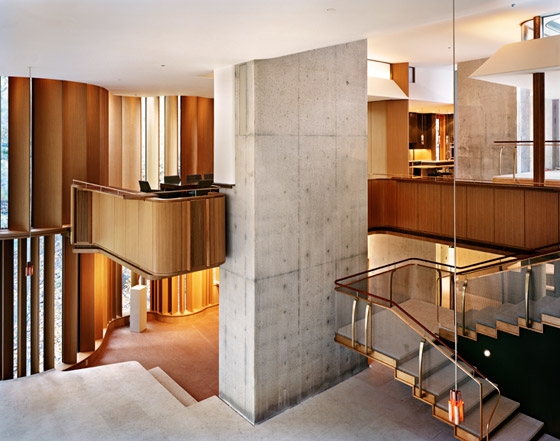 Photo Courtesy of Architonic, Photographer Ed Burtynsky
The home is located at the edge of a Toronto ravine, surrounded by trees, which provide a panoramic view on three sides of the house. Each of the five floors has a different relationship to the landscape. As you climb each level up, the spatial experience changes gradually until you are at eye level with the treetops.
While the top half of the house is made of glass, the bottom half is a mixture of glass and oak panels that the architects cleverly used to allow natural light to filter into the space.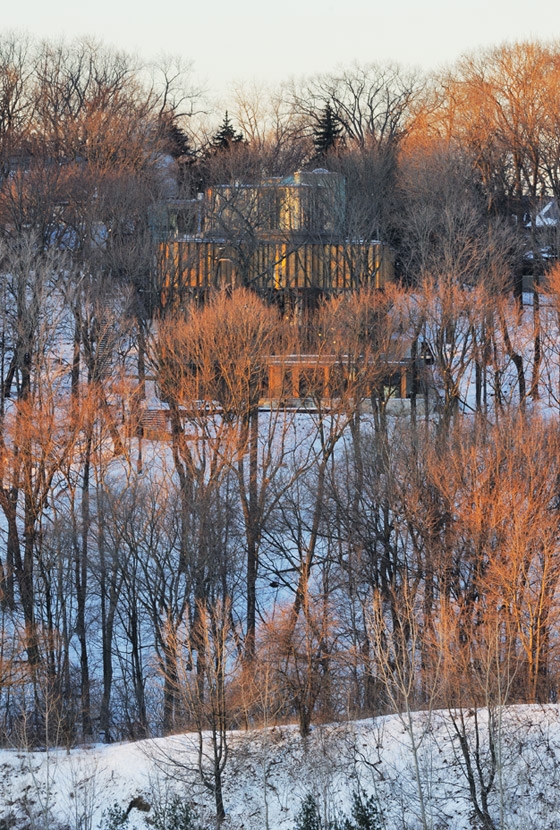 Photo Courtesy of Architonic, Photographer James Dow
The concert space holds 150 seats and is located one floor below ground level to mimic the experience of descending into the ravine. During special events, additional seating for guests is available via extending balconies over the performance room.
Over the years, Stewart hosted numerous events in his house, which included fundraisers, theater performances, music festivals, dance troupes, and even fashion shows.
Photo Courtesy of Architonic, Photographer James Dow
This residence has it all - it holds a master bedroom, a guest bedroom, a two-bedroom apartment, and an indoor exercise room, pool, and even a spa. It is also very energy efficient, as it has twenty-three geothermal pipes that provide heating and cooling for the whole house. The green roofs installed reduce island heat, while the vertical wooden fins provide shade outside.
Although the interior of the home has minimal decor, the most interesting piece is the enclosed staircase with its hand-blown glass in blue, Stewart's favourite colour. Glass artist Mimi Gellman and structural engineer David Bowick created this installation alongside the architects.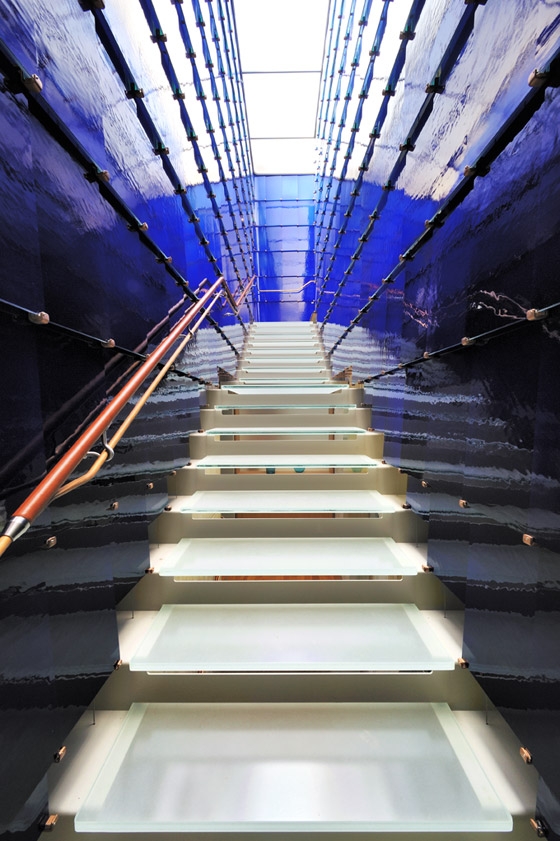 Photo Courtesy of Architonic, Photographer James Dow
Voted number one in Blog TO's Top 10 contemporary homes in Toronto, this beautiful residence was built to perfectly blend music and mathematics, which both represent Stewart.
Although Stewart sadly passed away in December 2014, his legacy lives on through his books, and this gorgeous home.
This residence is coming to market for $28,000,000. Here's the story in the Globe and Mail --> Award-Winning Integral House Goes Up For Sale
All photos courtesy of Architonic and Stewart Calculus.
Visit Architonic for more information on the Integral House.

Researched and Written by Stephanie Tsapoitis, Bachelor of Interior Design at Sheridan College